Pricing
Pricing for our most popular Apple repairs can be found here. Sort by category and then find your device by clicking on the image. If you're needing a price for a repair not listed on our website, give us a call at (816) 214-5550, or toll free 1 (855) 614-5550.
Mac Repair and Upgrades
OUT-OF-WARRANTY & APPLECARE SERVICE
As an Apple Authorized Service Provider, our technicians are trained by the people who know your Mac better than anyone...Apple! Having access to all of Apple's tools, diagnostics, and service parts greatly improves our ability to get your Mac diagnosed and repaired accurately the first time. Our knowledgable and experienced technicians are all Apple Certified and look forward to working with you and your Mac.
MAC REPAIR & UPGRADE

SOME TIMES IT'S JUST CHEAPER TO KEEP 'ER.

Our highly trained staff have the experience to diagnose and fix your Mac correctly the first time. Our Apple Certified Technicians pull from many years of hands-on experience and training with every Mac that comes through the door of our shop. You can rest assured, you'll receive the same level of quality and experience you'd get from the Apple Store.

More Info

MAC SOFTWARE SUPPORT

ACMT CERTIFIED

Incompatible, poorly written, or corrupted software can lead to many problems such as slow performance, an inability to log in and even random shut downs, crashes and hangs.

At the end of the day, if all hardware diagnostics tests have passed and your Mac still isn't running well, we'll troubleshoot your Mac's software.

OS UPGRADES / BOOTCAMP INSTALLATION / DATA RECOVERY / BACK UP SOLUTIONS

TRAINING / FILE & PRINT SHARING / ADWARE AND MALWARE REMOVAL
IPhone & IPad Service
WHEN ACCIDENTS HAPPEN, WE'RE HERE TO HELP.
Techgrove is an Apple Authorized Service Provider for iPhone and iPad. We are authorized by Apple to provide repairs or replacements for most iPhone and iPad models. If your device is covered under Apple's One Year Limited Warranty or an AppleCare+ protection plan, you may be eligible to get your repair for free or at a reduced cost.
.
AppleCare Waranty Service Honored

In-Store iPhone Display Repairs Are Here!

Ready to schedule your service?

Click the link below. You will be taken to Apple's service locator website, where you can select TechGrove as your Apple Authorized Service Provider.

Reserve an Appointment

iPad Services

Apple Certified iOS Technician

Apple's One Year Limited Warranty for iPad doesn't cover accidental, cosmetic, liquid damage, or damage due to unauthorized modifications. Your One Year Limited Warranty only covers your iPad and Apple accessories against defects in materials and workmanship.

When you bring your iPad to us, we'll run diagnostics and physically examine it to confirm whether or not it's eligible for service. We will repair or replace your iPad in compliance with Apple's service strategy.

More Info
AppleCare Plus
Protect your Investment.
We can sell you an AppleCare Plus contract within 60 days of your purchase date. We are required to run diagnostics and perform a visual inspection prior to selling these contracts.
iPhone XS Max

Plus Tax

Extend your coverage to 2 years
Covers 2 incidents accidental damage
Screen damage - $29
All other damage - $99
iPhone XS

Plus Tax

Extend your coverage to 2 years
Covers 2 incidents accidental damage
Screen damage - $29
All other damage - $99
iPhone XR

Plus Tax

Extend your coverage to 2 years
Covers 2 incidents accidental damage
Screen damage - $29
All other damage - $99
MacBook Pro

Plus Tax

15-inch Mid 2012
Serial - C02KDD45DV33
El Capitan 10.11.3
2.3GHz Intel Core i7
8GB Memory
1TB Hard Drive
Battery - 634 Charge Cycles
Data Recovery Services
HDD | SSD | Fusion Drive
A frozen Mac or iOS device? A spinning wheel? Failed restarts? Your data isn't necessarily lost forever, even if your hard drive is corrupted or fails mechanically.
In-House Data Recovery

In-House

The chances for data retention are best sooner rather than later. Using advanced tools, we can attempt to repair file system corruption and recover files from failing hard drives.

Advanced Data Recovery

Drive Savers

When all other attempts to recover your data in-house have been exhausted, we can outsource your recovery to Drive Savers. Not only do they have a proven track record of success with recovering data, they also align nicely with our core values of honesty and integrity. Traditional hard drives, solid state hard drives and Fusion Drives are all just a walk in the park with these guys. Mention our affiliate code and Drive Savers will take 10% off the cost of your data recovery services.
Click the link below to be taken to Drive Savers' secure website.

GoTo Drive Savers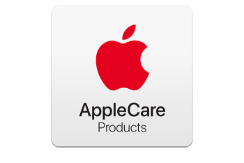 Device Protection with AppleCare+
AppleCare+ is available through TechGrove within 60 days of your purchase date. A diagnostic and a visual inspection are required prior to purchasing these contracts.
• Extended coverage totaling 2 years for iOS devices and 3 years for Macs
• Offers 2 accidental damage incidents (subject to service fee)

Who we are
About us
It's no secret that people are attached to their Apple technology. Our expert technicians are no different, we're enthusiasts just like you. If you're loyal to the Apple brand name, you'll appreciate our utmost honesty, transparency and integrity when handling Apple authorized services or secure product management. Rest assured that our Apple certified technicians are continually increasing their knowledge through advanced training so you will always have access to subject matter experts.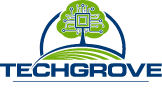 Our Past
TechGrove began as Lil Johnny Appleseed. LJAS was founded in 2011 and for seven years, provided expert Apple hardware service and software support to Apple customers.
As 2017 drew to an end, we determined it necessary to legally dissolve LJAS and rebrand as TechGrove. This was our effort to align with Apple's policy regarding their legal trademark names. With TechGrove now in compliance, we applied for and were granted status as an Apple Authorized Service Provider. We strongly believe that this was in best the interest of our valued customers.
Our Mision
It's no secret that people LOVE their Apple technology. We're no different. We're Apple enthusiasts just like so many others. Our mission is to assist and promote the Apple brand name with the utmost honesty, and integrity. Not only do we strive to maintain, we strive to exceed the expectations of Apple and of our customers.
Our expert technicians are commited to further learning through advanced and ongoing training. This allows us to quickly and accurately resolve your concerns with just one visit.
All New Hours
In an effort to extend our services to more people we have implemented a slight change to our business hours. These hours are subject to change (with notice) as business needs and levels dictate.
Monday - Friday: 8am-5pm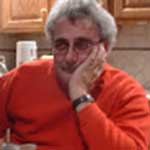 " I have an older iPad I had dropped. It wasn't working correctly and they got it up and running and next day mailed back quickly. I was back in business in no time. A friendly and knowledgeable staff! I would definitely recommend. "
- Google Plus Review -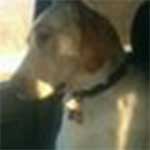 " Excellent customer service and extremely quick repairs. I will definitely be returning should I need future repairs on my Macbook. "
- Yelp Review -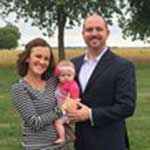 " I was referred here by a coworker after the Apple Store refused to touch my shattered iPhone. The folks at repaired my phone in about 20 minutes and it looks good as new ! This totally made my day I'll be letting everyone else with broken phones know about you all. Thank you ! "
- Facebook Review -
Visa, Mastercard, Discover, Apple Pay, Cash and Check accepted